Blog
Monday, 11 September 2017 00:00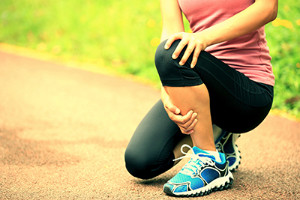 Avoiding injuries when running is important and can make your running experience more enjoyable. For new runners, start slowly and avoid pushing yourself too hard; the key is to gradually build yourself up. Before and after a run, stretch to loosen muscles and prevent strain. Strength training can also build muscle and durability; just be sure to rest one day before running or training again. A sign that you may be pushing yourself too much is if you cannot talk in complete sentences when running; if so, you may want to slow down. Keeping a good diet to replace lost calories and vitamins, hydrating plenty, and getting enough sleep will keep your body from quickly getting fatigued. If you do feel pain, stop running. If the pain resides in your feet, take it easy and rest. If the pain doesn't go away, you may want to see a podiatrist for a diagnosis.
Exercising your feet regularly with the proper foot wear is a great way to prevent injuries. If you have any concerns about your feet, contact our podiatrists of Michigan Foot and Ankle. Our doctors will treat your foot and ankle needs.
How to Prevent Running Injuries
Many common running injuries are caused by overuse and overtraining. When the back of the kneecap starts wearing out and starts causing pain in your knee, this is commonly referred to as runner's knee. Runner's knee is a decrease in strength in your quadriceps and can occur if you're not wearing properly fitted or supporting shoes. To prevent runner's knee, focusing on hip strengthening is a good idea, as well as strengthening your quads to keep the kneecaps aligned.
What Are Some Causes of Running Injuries?
- One cause of a common running injury is called iliotibial band syndrome.
- Plantar fasciitis is also another common injury.
- Stress fractures can occur from overtraining, lack of calcium, or even your running style.

Best Ways to Prevent Running Injuries
- Wear footwear that fits properly and suits your running needs.
- Running shoes are the only protective gear that runners have to safeguard them from injury.
- Make a training schedule. Adding strengthening exercises as well as regular stretching can help keep you strong and limber and can lessen the possibility of injuries.
- Stretching keeps muscles limber; this will help you gain better flexibility.
If you have any questions please feel free to contact one of our offices located in Michigan. We offer the newest diagnostic and treatment technologies for all your foot and ankle needs.
Read more about How to Prevent Running Injuries
Tuesday, 05 September 2017 00:00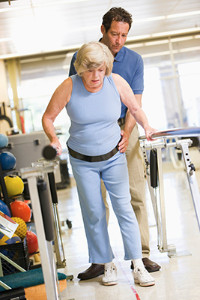 Compared to younger athletes, elderly athletes are more likely to suffer a foot injury as they get older. Foot conditions and injuries that affect all ages include plantar fasciitis, ankle sprains, stress fractures, and Morton's neuroma. While the sport one plays can vary, there are certain things that athletes of all ages can do to prevent foot injuries. Wearing an ankle brace can help prevent sprains, while quality footwear can prevent foot pain. Proper arch support can be the difference between comfort and discomfort. Custom orthotics may be necessary for some people who have flat or unsupported feet. Stretching is vital, and everyone should stretch not only before an activity but after as well. Finally, keeping your feet dry by changing socks and using foot powder can prevent conditions like athlete's foot. If you are an elderly athlete, be sure to see a podiatrist to see if certain activities are right for you.
Proper foot care is something many older adults forget to consider. If you have any concerns about your feet and ankles, contact our podiatrists from Michigan Foot and Ankle. Our doctors can provide the care you need to keep you pain-free and on your feet.
The Elderly and their Feet
As we age we start to notice many changes in our body, but the elder population may not notice them right away. Medical conditions may prevent the elderly to take notice of their foot health right away. Poor vision is a lead contributor to not taking action for the elderly.
Common Conditions
Neuropathy – can reduce feeling in the feet, and can hide many life threating medical conditions.
Reduced flexibility – prevents the ability of proper toenail trimming, and foot cleaning. If left untreated, it may lead to further medical issues.
Foot sores – amongst the older population can be serious before they are discovered. Some of the problematic conditions they may face are:
Gouging toenails affecting nearby toe
Shoes that don't fit properly
Pressure sores
Loss of circulation in legs & feet
Edema & swelling of feet and ankles
Susceptible Infections
Diabetes and poor circulation can cause general loss of sensitivity over the years, turning a simple cut into a serious issue.
If you have any questions please feel free to contact one of our offices located in Michigan. We offer the newest diagnostic and treatment technologies for all your foot and ankle needs.
Read more about Elderly and their Feet